There are many different reasons why one would need to connect a CCTV camera directly to the desktop.
If you have no idea how to connect CCTV camera to desktop without DVR,  there are many ways to connect a CCTV camera to a desktop without using a DVR. One way is to use a video capture card. 
A video capture card is a device that captures video from a CCTV camera and sends it to your computer.
Another way is to use a USB converter. A USB converter is a device that converts the signal from the CCTV camera to a USB signal, allowing your computer to read it.
CCTV cameras are used for surveillance purposes. But in most cases, it will be challenging to monitor all cameras in a single unit.
But with the help of DVR, monitoring can be done quickly and efficiently. There are many advantages to buying a CCTV digital video recorder.
Still, if you don't want to buy it, then there are specific ways you can connect your device with a desktop without using a laptop or computer. 
You can even use a mobile phone for this purpose, so today, I will share some easiest ways available through which you can connect your CCTV camera with your desktop.
1) First of all, equip yourself with the knowledge that how CCTV works:
First, you have to be particular with how CCTV works. You can use a laptop or a mobile phone for your surveillance purpose, but what will happen when there is no DVR available in the market and installing cameras on all floors of your house? 
This situation will come when you need to monitor the activity at different locations. In this case, you have two options: buying equipment or using old devices such as laptops, computers, etc.
But today, I will tell you how to connect CCTV cameras without a DVR. For this purpose, first, you have to know how CCTV works?
So I said before that there are different types of CCTV installation and they work on three basic steps:
1) Camera is used for capturing video or pictures.
2) Video data is recorded over storage devices like SD cards, computers, etc.
3) Recorder unit is used for recording stored data on the camera.
Most DVRs are used in CCTV systems, but if you have no access to them, you can also use your PC laptop, or mobile phone to monitor activities at different locations.
If you want to connect your CCTV camera with a computer, buy a USB cable which must be compatible with both devices i-e camera and PC laptop or computer because not all cables are the same.
2) How to connect CCTV cameras without DVR?
Now I will tell you how you can connect the CCTV camera to a PC laptop or computer. 
For this purpose, first, you have to download an app called "VLC player" on your device. After downloading, open it and type the URL of your video source.
For example, if you use an SD card in your SD slot, unplug the device's memory where the SD card is inserted and type the following link 192.168.1.88:81.
Now click on the play button and see what will happen because by pressing the play button, the VLC player tries to connect with the network video recorder.
It will ask your permission to access your device because the VLC player is not installed on your device.
Instead, but finally. You can give permission or deny any time you want, but you must allow the app to access the external storage of your computer.
3) How to connect a CCTV camera with an android phone?
For Android users, there are many apps available through which they can monitor activities at different locations but almost all the apps only support live streaming.
So, if you want real-time monitoring, buy proper DVR equipment because they work on pre-recorded data otherwise the security system becomes useless.
So basically what we do is just look into things that show how beneficial an app is, before buying one check its features first.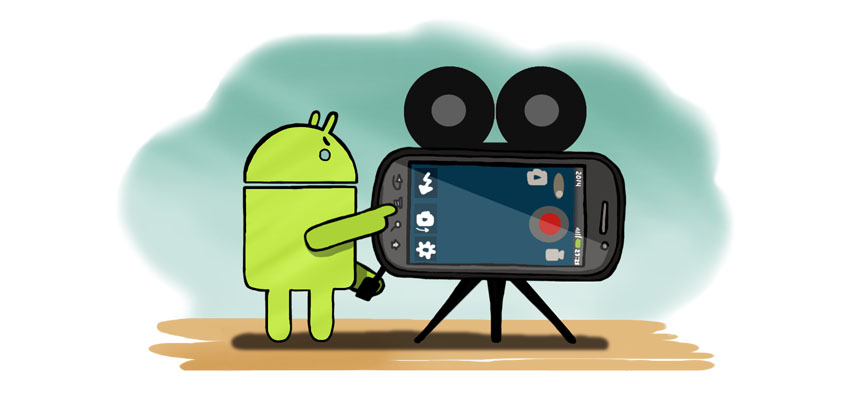 4) How to connect a CCTV camera with an iPhone?
There are not many apps available for iPhone users because Apple doesn't support live streaming of CCTV cameras on their devices but there are few that allow remote access to your device.
So if you have an old iPhone lying around, you can use it for this purpose. Just search for "IP Camera Viewer" in the App Store and install it on your device, and after opening the app, click on the "+" button and add a new camera by giving its name, port forwarding IP address, and port number. Now you are all set to monitor activities at different locations.
5) Few tips for better monitoring:
1) Always keep an eye on the device's storage space; otherwise,  your data will go in vain.
2) Always choose a proper CCTV camera for your security system because not all cameras are the same. Some come with high resolution while others have a low solution, so before buying, check to Suppose features and then buy according to your need.
3) Always try to add at least four video sources in your surveillance system so that if any abnormality occurs you can easily find out the person involved.
4) Keep work pressure on people assigned for monitoring purposes otherwise they will become careless from their duty resulting in abnormal activities.
5) Always turn off device power when it is not used; otherwise, there are chances of malware or virus attack through which anyone can hack your data which will be more harmful to you than helpful.
So follow these simple tips and enjoy a better monitoring experience.
If you have a CCTV camera and want to connect a CCTV camera to monitor without DVR, there are a few things you need to do.
First, you'll need to purchase a video splitter. This device will allow you to send the video signal from the camera to two different devices. 
Next, you'll need to purchase an RCA cable. This cable will connect the video splitter to the monitor. Finally, you'll need to configure the settings on the camera and monitor.
A CCTV camera is a great way to keep an eye on your property, but if you don't have a DVR, connecting it to your laptop can be a challenge. Here are a few ways how to connect CCTV camera to laptop without DVR.
Option 1: Use an HDMI cable
Option 2: Use a USB cable
Option 3: Use a network cable
No matter which method you choose, make sure that your laptop has enough processing power to handle the video stream from the CCTV camera.
If the camera is streaming in high definition, you'll need a laptop with at least a dual-core processor.
Related Topics: